Megatrends
These trends influence market demand and therefore growth across Croda, providing new opportunities and shaping our approach.
Sustainability
We are committed to being the most sustainable supplier of innovative ingredients by 2030 and being net zero by 2050.
Scanning the horizon beyond the COVID-19 pandemic, other crises remain urgent: climate change, loss of biodiversity, conserving resources and social inequality. Sustainability underpins how we think commercially and is the biggest driver of our strategy. We recognise that long-term value creation will be driven at the intersection of innovation and sustainability.
With our strong Purpose, we are committed to meeting the interests of all stakeholders. For example, non-financial metrics are now monitored alongside financial and linked to specific targets within the UN SDGs. We are committed to being the most sustainable supplier of innovative ingredients.
Find out more about our sustainability Commitment
Consumer Care response
Life Sciences response

Consumer Care is a sustainability-driven sector, meeting consumer demands for products that are 'green', 'clean' and 'conscious'.
We are differentiated by science and sustainability, providing ingredients that are the most effective and the most sustainable.

We are the leading innovator for delivery systems in Life Sciences, providing targeted solutions that help customers meet their sustainability challenges
We have added seed enhancement and biostimulants to our crop care capabilities, recognising that in future, more seeds will be treated before they are sown and fewer chemicals will be applied to growing crops
To improve the health and wellbeing of consumers, we are expanding our technology platforms, enabling the effective delivery of vaccines and next-generation therapeutics.
Emerging markets
Emerging economies present significant challenges to meeting the UN SDGs, not least since rapid mass urbanisation aimed at raising standards of living can also pose threats to environmental and societal health. Increasing consumption and an expanding middle class drive demand for consumer goods and healthcare in such countries, particularly for products that improve living standards. With three quarters of the world's food produced in developing countries, crop land area is increasing quickly, putting more pressure on resources.
In our own operations we apply the same high standards everywhere that we operate, with a particular emphasis on governance, sustainability and business ethics, while recognising that many market structures and regulatory frameworks are still emerging. We carefully consider all stakeholders in our ecosystem and strive to adopt best practices in environment, labour and human rights, ethics, and sustainable procurement.
Read more about the markets we operate in
Consumer Care response
Life Sciences response

We 'think global' and 'act local'.
We are enhancing our people, technical, and manufacturing capabilities in China and other countries in North Asia.
We are leveraging Iberchem's network of 3,000 customers, more than 80% of whom are outside Europe and North America.

We are growing our Crop Care business in Latin America, Asia and the Middle East, and expanding our reach to smaller customers beyond the major crop science companies.

Asia is a priority for our Health Care business with new product registrations in China complemented by strengthened regulatory support to accelerate approvals; Japan, Korea and India are also a focus for investment.
Digital
Our own digital transformation journey recognises that digital touches every aspect of our business and the markets we serve.
Digital transformation offers unparalleled opportunities to help overcome some of the world's biggest challenges. This can include meeting requirements for integrity in supply chains, speeding up innovation, a continued drive to make more with less, and today's expectations for sustainability reporting and disclosure. Digital tools offer speed, intelligence, connected supply chains and overall efficiency gains.
We are investing in digitalisation initiatives across all aspects of our business model, accelerating progress towards meeting our Commitment of being Climate, Land and People Positive by 2030. We have rolled out the first phase of our Ingredient Transparency project, providing customers with up to 150 sustainability connected datapoints on key products. We have applied artificial intelligence and data science to shorten product development lifecycles and invested in knowledge management to leverage global R&D expertise. We have also rolled out a centralised sustainability reporting software suite to improve ease of data reporting by all locations, automating analysis, and allowing all parts of our business to view sustainability data relating to their responsibilities.
Read more about innovation across our business
Consumer Care and Life Sciences response
Our R&D teams are adopting digital knowledge management, enabling enhanced use of data science and faster innovation.
Our operations teams are adopting AI; for example, our Seed Enhancement business has used AI to improve the quality of high-value tomato seeds.
Our sales and marketing teams are utilising digital communication tools, such as Live Chat and new websites specifically written for Chinese customers, to connect directly with customers in particular market segments, such as pharmaceutical researchers and independent brands.
Read more about sustainability being at the heart of what we do:

Croda joins the World Business Council for Sustainable Development
Croda International Plc, the company that uses smart science to create high-performance ingredients and solutions that improve lives, has today joined over 200 of the world's leading sustainable...
Read more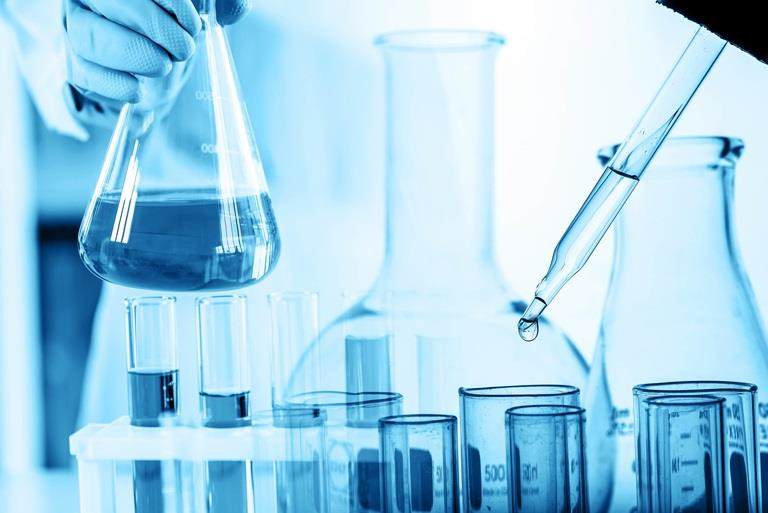 UK Government to support expansion of Croda's lipid systems manufacturing facility
31 March 2022: This investment will significantly enhance the development of high-purity lipid systems, essential delivery systems for next generation nucleic acid drugs such as mRNA vaccines.
Read more