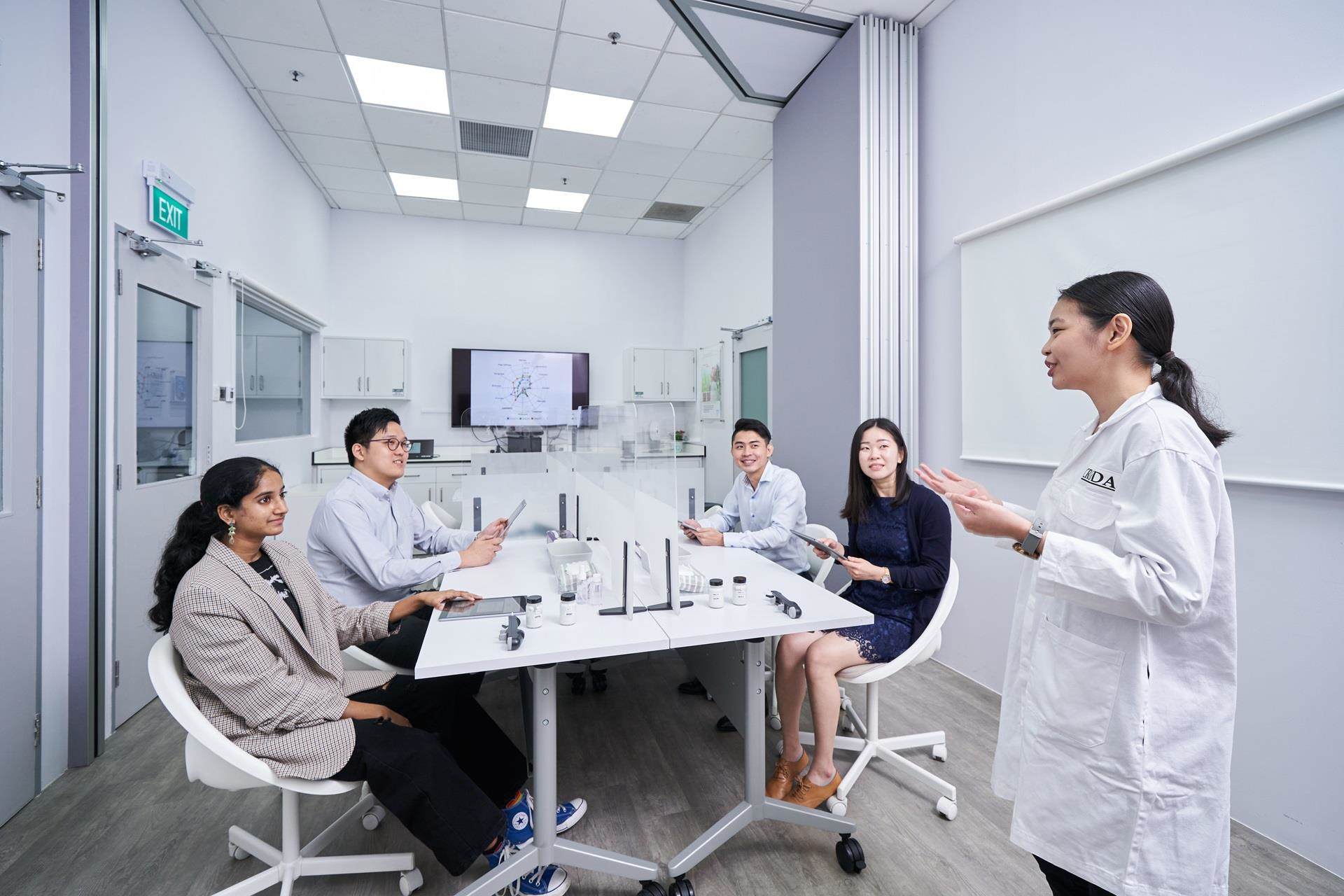 Rewarding careers at Croda
We regularly engage our employees to understand the broader views they have on specific topics, such as feeling valued, recognised and rewarded.
Through conducting listening groups and regular pulse surveys, we identify new ways to improve how we recognise contributions to our success and how we can provide better support for individuals.

Croda's total reward package covers a range of areas across income, health, wellbeing, and balancing work and life.
Discover more detail around some of the global reward benefits available to our people below:
Rewards at Croda
Living wage ambition
In all of our locations, we benchmark pay and monitor the market to remain competitive. In 2018, we set a target as part of Our Commitment to be a Global Living Wage provider. That means, we have set out to ensure all employees, wherever they work in the world, will be paid as a minimum, a Living Wage as defined by the Living Wage Foundation.
We have met this commitment in the UK and continue to progress our target, working with partners, to define a Living Wage in all countries we operate.
1% Club
The 1% Club is our employee volunteering programme. Set up in 2004, the programme allows employees to spend 1% of your working time to volunteer within the local community. This roughly equates to around three days per year of a full-time employee. Over the years, participation in the programme has remained high and the types of activities that our people volunteer in are extremely varied, from planting trees / flowers in local communities, helping to repaint schools, or supporting charities.
Croda International free share plan
In 2021, we announced a new Group performance-based reward for employees. The Free Share Plan awards employees with a number of Croda shares, or the cash equivalent, if the performances targets of the Group Senior annual bonus plan are met. This plan is designed to share the success we achieve, reflecting the hard work put by all to achieve our goals. It is paid in addition to other local or regional bonuses.
Global flexible working standard
There are many ways to work flexibly, including home working, condensed working weeks, or part-time. We encourage the use of flexible working arrangements, balancing the requirements of a role with your individual needs. We believe in an inclusive approach to work / life balance, offering trust and support so our people can work in the ways they find most productive.
Global parental leave standard
We recognise the importance of family as a time to adjust and to celebrate. So, in 2019, we established a Global minimum standard for Parental Leave. All Croda employees are able to take 16 weeks' leave at full pay as a primary carer, or 2 weeks' leave at full pay as a secondary carer. The standard applies to birthing parents or adoptive parents, including same-sex parents. Where local law entitles parents to longer periods of leave, they are able to take this entitlement as a given, and the standard forms part of the overall entitlement.
Share plans
Croda has a number of Share schemes that employees are able to participate in. Our UK and International Sharesave scheme offers employees an opportunity to save an amount of money each month, direct from their wages, with an opportunity to purchase Croda Shares at the end of three years. Employees in the UK also have the opportunity to participate in the Share Incentive Plan.
The Share Incentive Plan (SIP) is an exciting opportunity for eligible Croda employee's to invest in both their future and the future of Croda. The SIP scheme allows an eligible employee to purchase shares in the Company with their salary, before tax or other deductions.
Personal growth and development
Personal growth through acquiring new knowledge, improving skills, or understanding how we work, is an important aspect of career development that leads to better innovation, more efficient processes, and safer working practices. All our employees have access to thousands of online eLearning courses housed on our MyCroda Learning Platform. Alongside this self-service learning, our integrated Development Planning tool links to Croda's Behavioural Competency Framework that helps employees look at ways they can develop new ways of working against our values. Our Learning and Development Business Partner team are also on hand to support the organisation with in-house training, or through recommending external learning.
Wellbeing
When we feel well at work, we're more likely to be productive and deliver our daily tasks. That's why all our employees are encouraged to take time during the working day to do activities that support positive physical and mental wellbeing. Across Croda, our teams come together to get involved in sports, social and wellness activities. A number of our locations also have a range of support tools, such as wellbeing apps, Employee Assistance Programmes, Mental Health First Aiders, or even physio and meditation sessions.
Find out more about our company