People Positive
We will apply our innovation to increase our positive impact on society. We are improving the lives of our own employees and people around the world by developing ingredients to improve health and wellbeing as well as encouraging and promoting diversity. By becoming People Positive we will directly contribute towards the following UN SDG targets:
SDG 3.3, SDG 3.4, SDG 5.5, SDG 17
Through our Croda Foundation we are supporting a wide range of SDGs, defined by the specific projects involved.
Highlights
5% increase in the number of female process operators
55 million people protected annually through the use of Croda sun protection ingredients
Supported the global scale up of COVID-19 vaccine delivery and rapidly executed significant investments at manufacturing sites in the UK and USA
First six projects approved for funding by the Croda Foundation Board of Trustees
People Positive: our world in 2030
Objectives and examples of progress
We will achieve gender balance in our business by focusing on recruitment and development opportunities to increase the number of women in leadership positions.
Case study: Diversity and Inclusion (D&I)
Our target is to achieve gender balance across our leadership roles by 2030. In 2021 we defined a D&I roadmap identifying actions in five key areas to ensure we achieve this. These areas are: diversity data gathering; improving D&I awareness; developing our D&I brand; measuring and setting KPIs and alignment to reward and recognition.

We have continued to build D&I awareness across Croda, including running masterclasses from thought leaders in the field. We established a new global development programme focused on inclusive leadership called Phoenix Rising. As part of our approach to understanding local inclusion and diversity needs, our regional teams also established new D&I sub-committees to complement our Global D&I Committee. These have been instrumental in advising regional management on a range of topics to help deliver real change in our employee experience.
We will use our smart science to promote healthy lives and wellbeing through the development and application of our ingredients and technologies.
Case study: Collaboration to deliver new vaccine adjuvants
In 2021 we established a strategic collaboration with the Danish government's life science research institute, Statens Serum Institute (SSI). This will enable accelerated trials of alternatives to traditional aluminium-based adjuvants. Our range of patented and novel adjuvants brings new opportunities to impact diseases where current adjuvant technologies have not resulted in effective vaccines. For example, one novel adjuvant enables prophylactic, or preventative, vaccines to induce strong antibody responses against tuberculosis, chlamydia, group-A streptococcus, malaria, influenza, COVID-19 and RSV.
We will promote our smart science and help improve more lives using our technologies within relevant communities, where our science can make a positive difference. We aim to create STEM educational opportunities and provide basic necessities through the use and application of our ingredients.

We are committed to supporting and engaging with the communities in which we live and work, applying our innovation to increase our positive impacts on society, and improving the lives of our employees and people around the world.
Case study: Croda Foundation
This year we have taken a big step towards achieving our ambition of expanding the reach of our smart science to permanently improve more lives by funding the Croda Foundation. As part of its charitable remit, the independent Foundation issues grants for critical projects to support livelihoods and communities. Initial projects funded by the Foundation are benefitting people in the US facing food insecurity, supporting vulnerable mothers in Kenya, and unemployed, blind and partially sighted people in South Africa, who are being trained as food tasters to enable them to participate in the local economy.

The Foundation also distributed grants specifically focused on health infrastructure projects, improving access to vaccines, and tackling vaccine hesitancy in India, Uganda and Brazil. By funding the Croda Foundation, we are making a bigger impact on communities across the world. Rommel Moseley, Executive Director Croda Foundation said: "The Foundation has been established on Croda's firm commitment to be People Positive by 2030. Our priority areas approved by our trustees are to improve health and wellbeing, reduce hunger and poverty, and protect and restore forest and ecosystems."


Read more about sustainability being at the heart of what we do: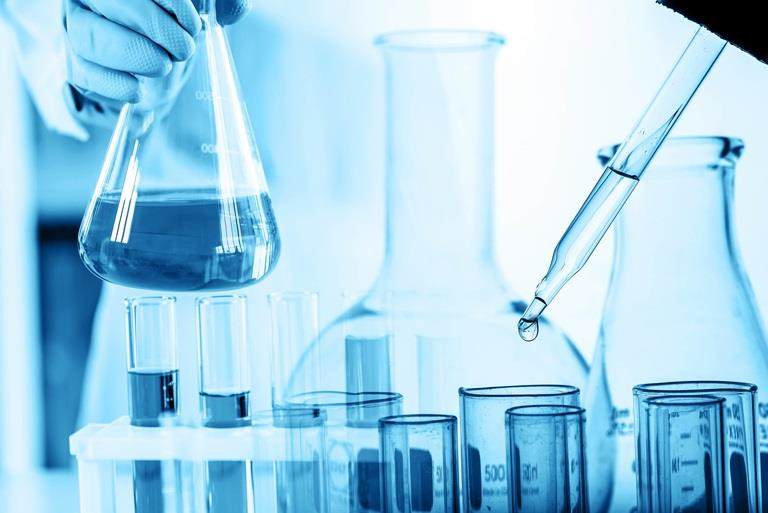 UK Government to support expansion of Croda's lipid systems manufacturing facility
31 March 2022: This investment will significantly enhance the development of high-purity lipid systems, essential delivery systems for next generation nucleic acid drugs such as mRNA vaccines.
Read more

Croda joins the World Business Council for Sustainable Development
Croda International Plc, the company that uses smart science to create high-performance ingredients and solutions that improve lives, has today joined over 200 of the world's leading sustainable...
Read more