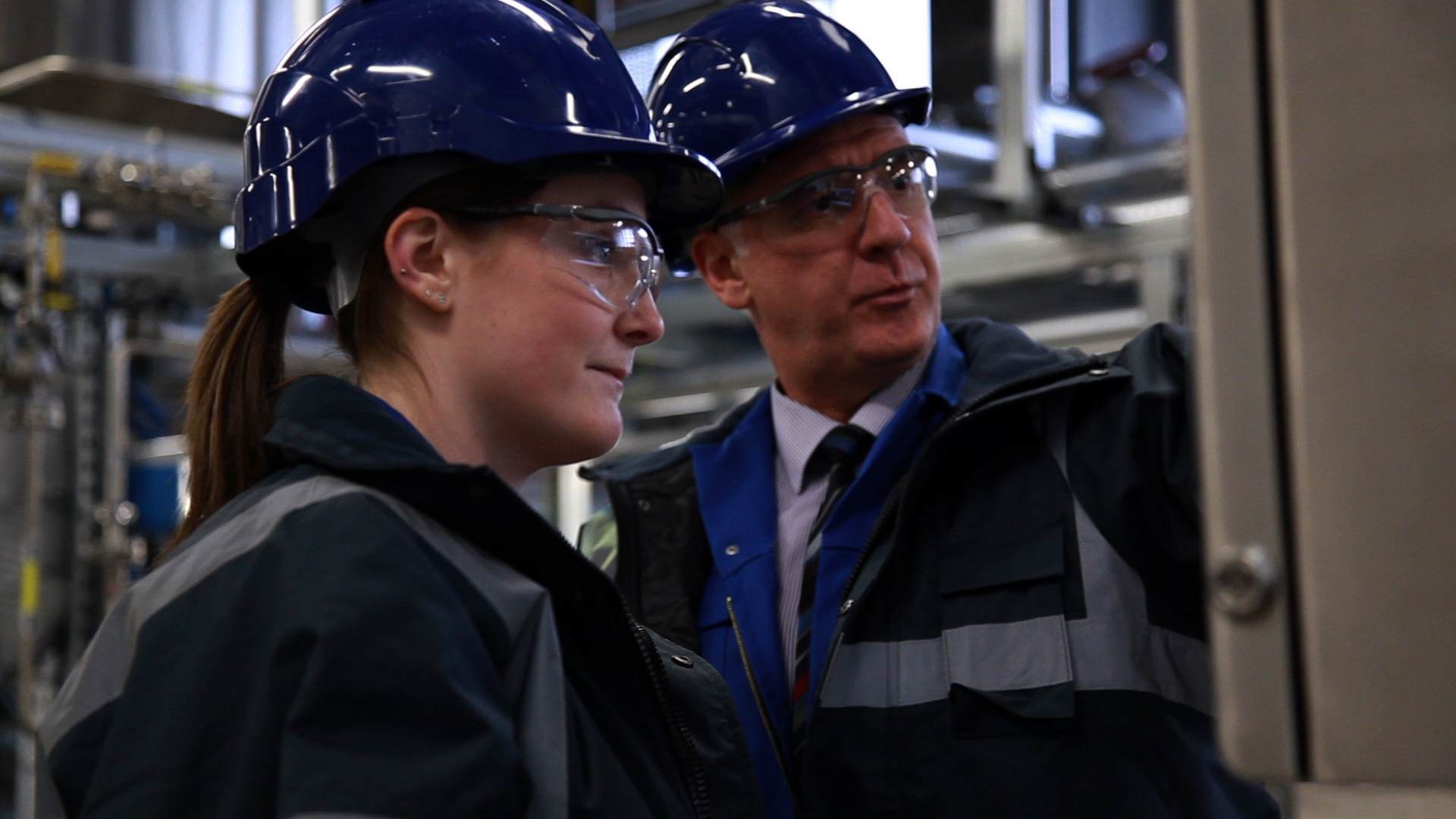 Safety
Behavioural and process safety are extremely important for Croda. The safety of our employees and neighbours is, and always will be, of paramount importance. Through our focus on safety, we will directly contribute to the following UN SDG targets:
SDG 3.4, SDG 3.9, SDG 8.8
A core principle at Croda is that all employees should expect to return home at the end of their working day without having been harmed in the workplace.

In 2015, we set an OSHA total recordable injury rate (TRIR) target to be in the top quartile of chemical manufacturing companies – a measurable improvement towards our aim of zero harm at work. This required improving from 0.8 recordable injuries per 200,000 hours worked to below 0.6 and, importantly, this would result in a 25% reduction in work-related cases.
Highlights
Occupational Safety and Health: in 2020 we achieved an OSHA recordable injury rate of 0.54, excluding acquisitions and COVID-19
Manufacturing sites of newly acquired companies are on-schedule to obtain certification for their safety, health and environmental management systems to the international standards ISO45001 and ISO14001. This certification is expected to be obtained within three years of the acquisition.
Case study: Behavioural Safety Standard
In 2020 we revised and upgraded our behavioural standard to align with our Purpose, Commitment and Difference. The standard, originally based on the work of organisational psychologists at the Keil Centre, now reinforces our values of Responsible, Innovative and Together by using the same vocabulary and with the statement "show that you care" at its core.
It describes the safety, health and environmental behaviours expected of all employees at all levels and gives examples of good and bad behaviours, providing a simple and practical guide for everyone.
Process safety
For companies that store, use and produce hazardous materials, safe and effective management is critical. Our process safety management system is based on standards and guidance from the UK Health and Safety Executive together with best practices from regulators and industry bodies worldwide. As part of our process safety management system, all process risk reviews on manufacturing sites are subject to regular periodic reassessment by a team that includes specialists from our Safety, Health and Environment function and external experts.
We also contribute to and in some cases hold leadership responsibility for several industry associations and best practice groups, including Responsible Care® initiatives aligned with national chemical industries associations.
Extending our measuring and reporting to cover all likely incidents, going beyond the standard approaches, we established the performance measure of Process Safety Incident Rate that records all types of incidents, such as demands on relief streams and plant control systems, rather than purely losses of containment. This internal measure was created as other external benchmarking conventions focussed on losses of containment and did not take the holistic view of process safety we felt was needed. However, to enable global benchmarking with other organisations, we will also measure incidents using established external indexes from the International Council of Chemical Associations (ICCA) and Sustainability Accounting Standards Board (SASB).
Case study: Safety, health and environment (SHE) leadership programme
In 2020, we created and delivered a SHE Leadership programme for site directors and employees at businesses acquired by Croda in the previous five years. Following further acquisitions, this successful programme has since been revised and delivered to the companies acquired by Croda since the first programme was delivered: Avanti Lipids, Iberchem, Parfex and Alban Muller.
Read more about sustainability being at the heart of what we do:
Croda develops young minds of tomorrow during COP26
Corporate
We have launched new sustainability focused materials for children in STEM
Read more
Croda Foundation awarded restricted healthcare grant
Corporate
Croda is today announcing that, through the independently managed philanthropic Croda Foundation, it has awarded an additional new restricted health care grant of £2 million to improve lives.
Read more